Amateur National Championship Replace AMSOIL Arencross Race in 2019.As Monster Energy Supercross will begin on 5th January 2019 with new changes. This year the AMSOIL Arenacross officially shifts into a new amateur event lineup as a Supercross Futures, an AMA Amateur National Championship

The goal of these changes is to improve the Supercross racing overall quality and giving better access to the sport's biggest platform for amateur athletes.

The new points-paying series giving the world's greatest amateur riders an opportunity to play in the same track and on the same dirt as the best riders of Monster Energy Supercross while sharpening their talent and earn their professional Supercross licenses.

2019 Supercross Futures consist of eight race schedule of amateur events. The Supercross Futures program will provide young athletes an experience that they can't get anyplace else.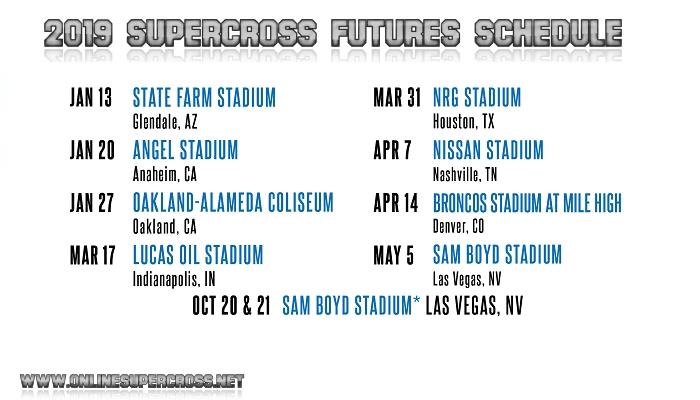 In 2018 the AMSOIL Arenacross has won the Jacob Hayes, and other past champions of the Arenacross are Tyler Bowers, Gavin Faith, Chad Johnson, Jeff Gibson, Josh Demuth, and Kyle Regals.