AMA Supercross is the most famous and high-status offroad motorcycle racing game is also known as the American motorcycle racing series because this game was invented by American Motorcyclist Association in 1974. Total players of AMA supercross are about 50 at the start of the game; final players can be counted as 25 to 30.
Here are some famous and popular supercross and motocross riders.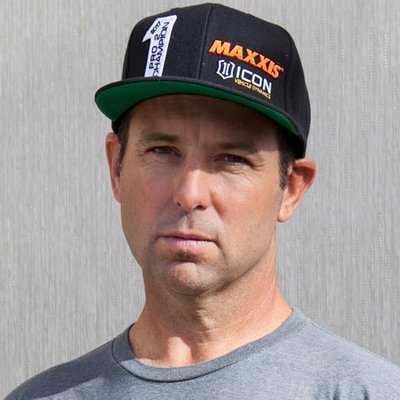 1: Jeremy McGrath. He was born on 19th November 1971 and is known as the king of supercross because of his super success in supercross. He is high profile player and who won 72 supercross rounds was a famous player of supercross back in the 90s. Jeremy McGrath is really a well-deserved player with super 7 supercross titles.





2:

Ricky Carmichael:

Ricky Carmichael is also a famous former player of supercross. He was born on 27th November 1979. Well, it's an interesting fact that 2 famous players are born in November. Ricky was a multitalented player as he also performs as a racer player in Nascar as a stock car race driver. He also won the title of "the Goat" because of his outstanding performance in motocross.




3:

Ryan Villopoto

:

Ryan is a well-reputed and super famous player of motocross and supercross, born date Ryan is 13th august 1988. He also secures the top position in motocross and supercross. Ryan won 10 titles in AMA supercross and 3 in motocross respectively.





4:

James Stewart Jr.:

Bubba Stewart is another name of James Stewart Jr. Born date of this great player is 21st December 1985. James has the title of

"

Tiger Woods of supercross" as well.






5:

Chad Reed

: Chad is one of the best players in supercross and motocross. He was born on 15th March 1982. He gave his 20 precious years to this game and makes his place in this game world by collecting a lot of titles and positions.



6: Ryan Dungey: Dungey is a famous former player of supercross and motocross. His birth date is December 4th, 1989. He is well known because he won 4 times the national championships in motocross and 4 times in supercross. He won almost every important title in supercross at the very small age of 21.


7: Ricky Johnson: Ricky is also on the front of the famous player's list because he won 7 AMA national championships. He was a high-profile car racer and off-road truck racer player in his era of the 80s. The birthdate of Ricky is 6th July 1964.





8:

Bob Hannah:

His complete name is

Robert William

Hannah

. Bob was a former member of the Yamaha Factory Racing team. His birth date is September 26, 1958. He himself was the most famous player of supercross and motocross.



9: Jeff Ward: He is well known because of his well-reputed performance in supercross and motocross. He won AMA Supercross Championship 2 times, AMA Motocross Championship 5 times. He is also 7 times the winner of Motocross des Nations. His date of birth is 22nd June 1969.




10:

Eli Tomac: Eli is the youngest player among all the top 10 players. His born date is 14th November 1992. He is a 3-time winner of

Lucas Oil AMA Pro Motocross Championships 450 Champion, 2k17, 2k18, 2k19 respectively. He earned 72 titles in his racing career.